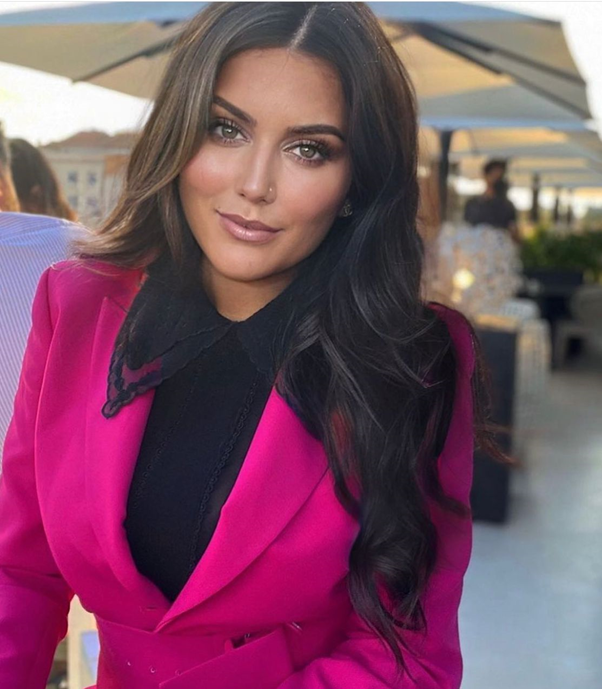 In a remarkable feat, Amira Meliani, a 25-year-old Arab girl, is on track to become the youngest Arab PhD. candidate in Europe. Amira's exceptional achievements at such a young age have made her an inspirational figure for girls around the world.
Having traveled extensively and possessing the ability to speak six languages fluently, Amira's accomplishments have garnered widespread admiration. Notably, she previously held the prestigious title of Miss Universe Morocco, further establishing her as a symbol of empowerment and success.
Amira's entrepreneurial spirit is evident through her ownership of a successful business, demonstrating her remarkable drive and determination. Her ability to excel academically while simultaneously managing her own enterprise sets her apart as an extraordinary individual.
During an interview with the media, Amira shared an intriguing anecdote from her first day at the university. As the director introduced her to fellow PhD candidates, they initially mistook her for the director's daughter due to her youthful appearance. The stark contrast between her age and the majority of the other candidates, who were mostly over 35 and some even sporting white hair, left a lasting impression on those present.
Amira's achievements and relentless pursuit of excellence have made her a source of great pride for her country. Wherever she goes, she brings honor to her homeland, serving as an inspiring role model for aspiring individuals looking to break barriers and achieve greatness.
With her doctoral studies in management scheduled for completion in 2024, the world eagerly anticipates the groundbreaking contributions Amira will undoubtedly make in her field. Her exceptional journey serves as a testament to the potential that lies within the youth, challenging societal norms and inspiring others to reach for their dreams.
As Amira Meliani continues to shatter expectations and redefine success, she sets an extraordinary example for young girls everywhere, proving that age is no barrier to achieving greatness. Her story is a testament to the power of determination, ambition, and the indomitable spirit of youth.
Stay tuned for more updates on Amira Meliani's groundbreaking journey as she continues to pave the way for future generations.